War Bonnet Head Setter Tie Down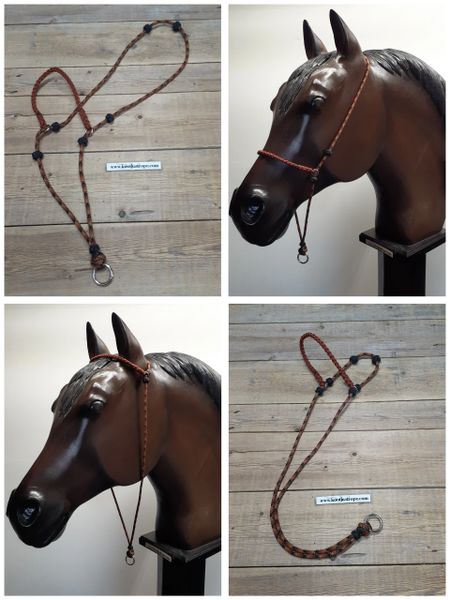 War Bonnet Head Setter Tie Down
Universal 2-in-1 piece of tack. 
Can be used as a head setter tie down by moving the adjustable knots lower for nose pressure OR raise adjustable knots higher to be used as a war bonnet with poll pressure. 
Select main piece color from second image. 
Select up to 4 colors for braided nosband and adjustable knots from second photo.