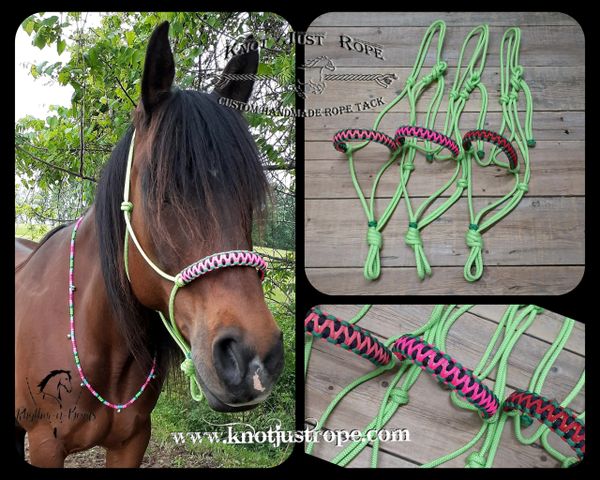 Watermelon Rope Halter
Listing is for halter only.
Looking for a unique design for your rope horse halter? Look no further. Customize your own design with Knot Just Rope.  Please feel free to email any questions you may have on design assistance and/or message Knot Just Rope on Facebook, Instagram, or Twitter. 

*Item(s) are handmade to order so please keep this in mind when you purchase*
Beads available by Deb over at Rhythm-n-Beads. www.Rhythm-n-Beads.net